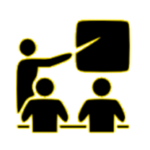 Consultation
Strategy-First Attitude
StandOut approaches digital marketing consultation with a strategy-first attitude. We formulate a plan grounded in measurable business and digital objectives, and hand-select individual marketing tactics to help achieve your goals. Our team will create a formal document outlining this strategy including: goal setting, overall strategic vision, recommended tactics, best business practices, timeline, and budget. Then we will either hand that work off to you, or execute it ourselves – whichever is a better fit for your organization.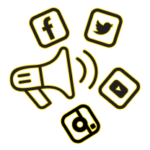 Digital Marketing
Paid Target Audiences
This can be a great paid search option for your business. Social media platforms have a wealth of behavioral and demographic data. In a social ad campaign, we can tap into this data in order to target your audience on a very specific level.
Facebook and Instagram's ad program has arguably the best reach and targeting options of any social media platform. The vast amounts of behavioral data that Facebook collects allows you to target individual audiences at a very specific level. Facebook also has some of the best reach capabilities, as they have over 1.3 billion active monthly users.
Google paid search is another great avenue to help drive your campaign to the right customer. Through highly detailed analytics, our ads team and content writers will work together to create a unique ad campaign that will be exposed in several different search engines such as Google, Googles affiliated partner sites, and YouTube.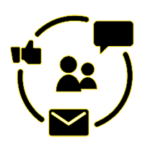 Social Media Management
Managing Your Online Presence
Social media plays an important part of the customer experience. We help drive engagement with your current customer base by interacting with your customers. Our media management team will focus on the display of positive reviews and engaging with active users regarding questions and complaints. This is key to proving that your company cares about its customers and is attentive to their needs.
We will focus on reputation, user engagement, planning and posting of scheduled posts, all while completing an audit on your social media platforms to ensure the highest potential organic exposure.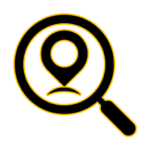 Search Engine Optimization
It's Not Enough To Just Have An Attractive Website – You Have To Employ Carefully Considered Strategies To Improve Your Rankings And Draw Customers. Partner With Us To Start Growing Your Leads Through SEO And Other Search Strategies!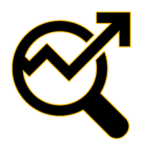 Search Engine Marketing
SEM (Search Engine Marketing) campaigns place targeted ads on search engines like Google, Yahoo and Bing. These are used to generate leads and direct traffic to designated landing pages and websites. They appear on relevant searches while showcasing and directing consumers to a business's products, services, and special offers.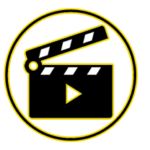 Video Production
Content Creation
Your video content plays an integral role in communicating effectively with your audience, and your message is the most important element. You want it to be clear, concise and effective, while balancing education with entertainment. We will listen to your goals and come up with a way to tell your story through video that resonates with your audience in a compelling way. In short, a video crafted with skill can help your business succeed. We can help by crafting a message that sets you apart from your competition, control the message the audience receives, and invoke emotion that inspires action.
Showcase what your brand is all about. We can create polished content for your social media channels, an overview video of your business for your website, fundraising videos, and many more styles to deliver the right message to the right people.
Don't go unnoticed, let us upgrade your visual presence for your business or organization today.
Proudly Operating Out Of: