Full Service Agency to help you
A Full Service Marketing Agency
Web design is the very core of who we are as a company. With nearly 25 years of combined experience, we have a track record of building everything from simple landing pages to full-scale web applications, and everything in between.
SEO - Search Engine Optimization
When we're not building new websites, we're optimizing existing ones. Using our time-tested process, we consistently generate more visibility, drive more traffic, and create better user experiences on our clients' websites.
Whether you want to increase conversions, traffic to your website, or both, our PPC management services can help you reach your goals.With hundreds of campaigns managed and a client retention rate of 91%, WebFX is the choice for PPC services.
Content marketing is a strategic marketing approach focused on creating and distributing valuable, relevant, and consistent content to attract and retain a clearly defined audience — and, ultimately, to drive profitable customer action.​
Strategy
Where do you start if you want to develop a digital marketing strategy? It's still a common challenge since many businesses know how vital digital and mobile channels are today for acquiring and retaining customers. Yet they don't have an integrated plan to grow and engage their audiences effectively. If your business doesn't have a plan, we can help!
Most businesses online miss the true value that social media brings to the table. It can be both a lead generator and a great engagement strategy to increase brand awareness. Our social media marketing campaigns are built with lead generation and retention in mind to ensure that your audience is tuned into your message and is constantly engaging with a brand that offers them additional value and interest beyond the initial point of connection.
The internet gives web users the ability to speak their mind online. While this is great for free speech, it also allows anyone to create negativity online. Our reputation management services aim to build and maintain a positive online reputation in search results and across different social channels while reducing and eliminating negative results and coverage. We do this through building your online presence across different channels, including press release distributors, web forums, and popular social media websites.
Do You Want To Boost Your Business?
what our clients have to say
I LOVED WORKING WITH STANDOUT ADVERTISING! They definitely stood out when it came to knowledge and customer service. I went in with little to know idea of what we needed for our business and walked away with something we are so proud of. I highly recommend to anyone and everyone; weather you have all the ideas you want or you needed to be guided in the right direction. The product came fast and looked even better in person!
Stand out was fast and friendly in helping me make my baby shower complete! He worked with me to ensure it was exactly what I wanted and I received endless compliments on his design. His creative eye made his design for a welcome sign the perfect touch. I would highly recommend and will definitely be using standout in the future!
I am a customer of StandOut Advertising and they have helped me from designing my logo and creating my website for my new business as well as other graphic design needs I've had. The turn around is quick and they are available when I've needed them. Highly recommend.
Can't say enough good things... Steve at Stand out is great to work with and a consummate professional. He built our new website and handles our SEO as well. It's clear he's knowledgeable and never misses a detail. During the process his communication was excellent and always made sure things we're moving along. His work was timely and I always felt attended to. Highly recommend Stand Out Ad.
Fast, friendly and fantastic service. StandOut has been amazing about helping me determine my marketing goals and getting the results I'm looking for. Highly recommended to anyone looking to grow their business.
Stand out is such an amazing company to work with. Very friendly and knowledgeable. I would diffently work with them again.
I've had the pleasure of working with Steve and Todd on several projects. These guys know their stuff and really work with you to grow your outreach! I highly recommend StandOut Advertising to anyone with a marketing need!
Worked with Steve for years now. There's nobody more knowledgeable in the area when it comes to marketing and management. He's the only one I trust for my advertising needs and advice. You won't be disappointed with the service you receive!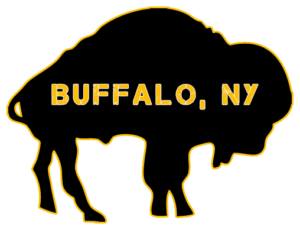 Over fifteen years of marketing experience to develop some of the most successful businesses in the event/entertainment industry.