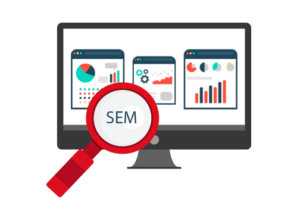 Why Choose StandOut?
We tailor our search engine marketing solutions to the bespoke requirements of each and every client. There's no cut and paste approach to SEM because every business is different.
PPC (Pay-per-Click) and SEM (Search Engine Marketing) campaigns place targeted ads on search engines like Google, Yahoo and Bing. These are used to generate leads and direct traffic to designated landing pages and websites. They appear on relevant searches while showcasing and directing consumers to a business's products, services, and special offers.
StandOut helps more local consumers find your business when they're ready to buy. We provide full-service AdWords account management—from account setup and activation to ongoing campaign optimization.
WHAT IS SEARCH ENGINE MARKETING (SEM)?
Search Engine Marketing is the process of marketing your brand on the search engine through online advertisements that include Pay Per Click Ads, Search engine optimization, a variety of targeted ads. It helps optimize your website to have a good SERP.
WHY I NEED SEM FOR MY BUSINESS?
You need Search Engine Marketing for your business because the competition in the market is very high and every company wants to get noticed by its target audience. SEM covers all those tactics essential for your online presence and growth effectively.
DO YOU GUARANTEE ME NO. 1 POSITION ON THE SEARCH ENGINE?
Every entity who has an online personal or commercial web page wants to have a good SERP, and Search Engine Marketing and every other online marketing strategies are there to help you have a solid grip on the search engine so that you are visible to your audience. We guarantee you to give our 100 % in giving you the best position on the search engine, but your website and your content need to be up to the mark too. Both our efforts will surely lead you to have the no. 1 position on the search engine.
HOW MUCH MONEY SHOULD I SPEND ON SEM?
A lot of advertisements done through Search Engine Marketing have a budget that depends upon the bidding rate and how long you want to run them over the search engine. Hence, the money that you spend on SEM depends upon your priorities mostly.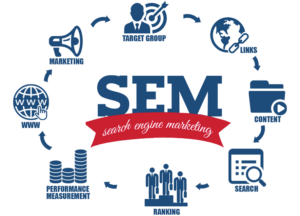 Raise Traffic & Conversions
Impactful SEM Strategies
Targeted Ad Campaigns
Optimized PPC Campaigns