Haunted houses can be a big hit for people who love a good scare, especially during Halloween. It's a way to gain more profit while bringing people together. As more haunted houses continue to emerge, you must find different marketing strategies to keep yours up and running, such as social media and website redesigns.
Doing this is crucial because you may not get as many customers as during the Halloween season. However, it can be challenging to market this dreadful establishment because of its frightening nature. For this reason, now's the time to work with a digital marketing agency.
This article will enumerate seven effective marketing tactics you can try to advertise your haunted house.
1. Go All-Out with Your Visual Design
Digital marketing agencies recommend keeping your web design attractive but organized and straightforward, delivering clear messages, and ensuring the pages load quickly. You should also provide an easy-to-navigate website and create fixed points to help them find what they need immediately. That way, they won't become overwhelmed or confused.
Moreover, you should ensure that the images' and spaces' designs are visually appealing and the fonts are readable.
2. Create Content Regularly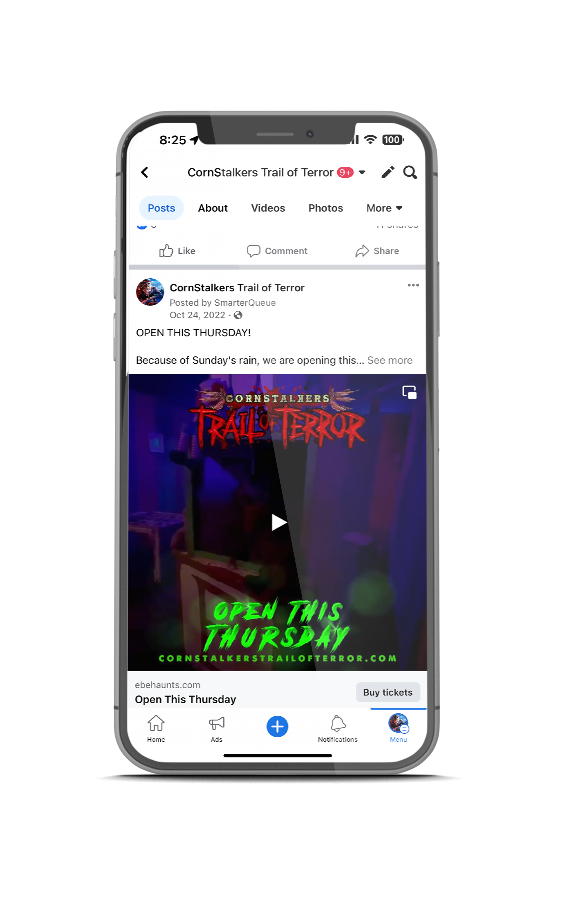 You can keep a haunted attraction website active by announcing site changes during the off-season. You can also offer clues during the winter or spring months and make a big announcement in the summer to build excitement.
Moreover, you can let a digital marketing agency help you write weekly blogs, hold contests, and create videos to keep customers engaged.
3. Use Social Media Integration
Your website and social media channels are your attraction's virtual facades. You should let a digital marketing agency update them regularly with engaging content to generate interest and drive back traffic. You must ensure that it's easy for potential customers to find your website through online platforms and your social media buttons are on every page of your site.
4. Invest in Email Campaigns
Email marketing works best for companies that want to share special offers, deals, and new features with their customers. When you let a digital marketing agency use marketing automation to create email campaigns, you can easily send out messages to their contacts and target a local community. Moreover, you can tailor these messages to each individual and include discounts, new features, or helpful guides.
Facebook, Instagram, and Google Ads
Pay-per-click advertising is a proven way to increase your Haunted Attraction's visibility online. Traffic and conversions may be improved as a result. PPC ads are not only efficient but also reasonably priced, making them an excellent option for companies to grow their attendance. Over the past 10 years, Haunted Attractions have made a budget transition from radio and tv commercials to digital ads. Haunted attractions used to spend upwards of 80% of their marketing budget on radio and tv, now it's less than 5% (if any). Digital ads are accounting for 75%-88% of haunted attraction ticket sales.
6. Connect on Social Media
You can create a solid social media presence by posting intriguing content with vivid visuals, running promotions and contests, and interacting with your followers in a meaningful way to cultivate an active and loyal community.
Facebook works best for communicating with followers and converting them into business promoters. It also lets you start conversations in the comments section. On the other hand, Twitter is great for sharing relevant articles, creative posts, and news.
7. Redesign Your Website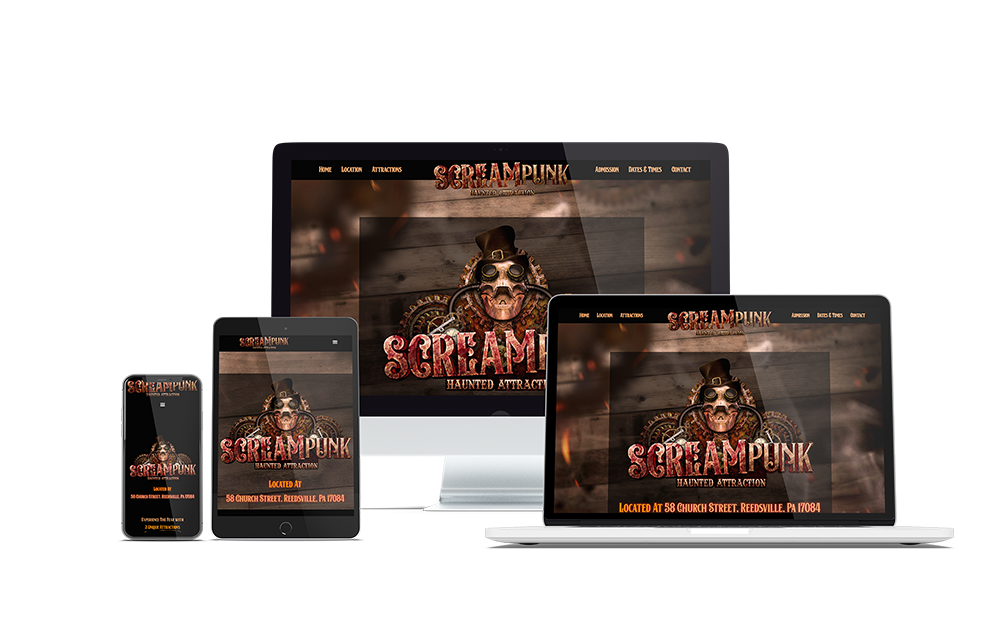 You can stand out from competitors by letting a digital marketing agency revamp your website with crisp images, flyover videos, testimonials, and conversion points. Optimize the site for commerce by adding forms to subscribe to email lists, offer downloadable content, and let customers buy tickets and merchandise.
Conclusion
Haunted houses must learn to stay relevant, even during the off-season. Following these marketing tactics and working with a reputable digital marketing agency can help you become the talk of the town.
Stand Out Marketing is a full-service digital marketing agency in Buffalo, NY. We are committed to transforming your company's brand, story, and vision into a reality. Call us today, and let's help you stand out from your competitors!