Over the years, as consumers' needs have changed, so have their expectations.
In today's digital age, where technology is an increasingly important part of everything people do, consumers' preferences have evolved from wanting great products and services to wanting even more.
They now want to feel connected to the brands on a personal level. Digital storytelling is a powerful marketing tool that incorporates innovative modern tools with the power of a good story to reach a target audience in a new way.
People have always used stories to create intimate connections. In the 21st century, digital storytelling is the key to creating a personal relationship with your customers.
To integrate it into your business strategy, here is what you need to know.
Digital Storytelling in a Nutshell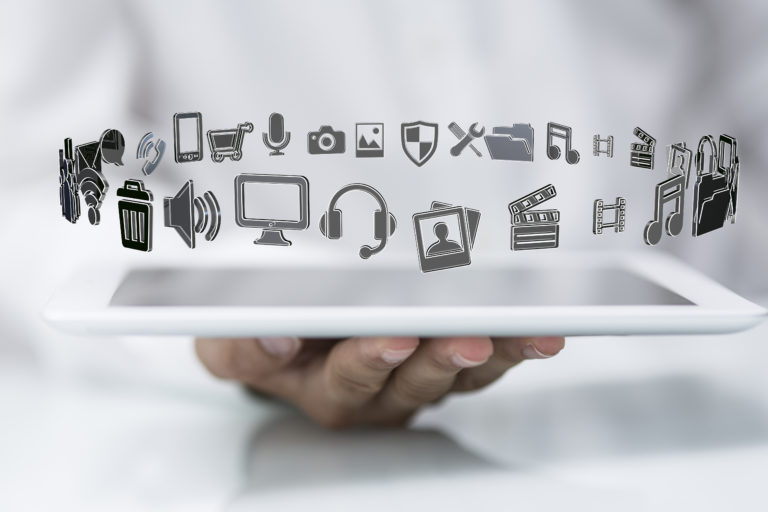 Digital storytelling uses various digital tools to convey a story, rather than traditional methods like pen and paper. Digital stories may include elements like video, written text, audio, social media content, and interactive features.
They can also be very comprehensive, covering many topics and including many different types of content–from fictional hypertext stories to interactive experiences designed to explain complex social concepts.
Digital Storytelling Benefits
Digital storytelling is not only a trendy way to market your business, but it also has several other benefits. Let's take a look at some.
Make Your Brand More Human and Relatable
While excellence and convenience are still crucial to today's consumers, they are also looking for brands that make them feel connected on a personal level.
They want brands that make them feel like their purchase was more than just a transaction, but an action with purpose.
Digital storytelling is an effective way not only to answer your audience's questions but also to make your brand more relatable and human.
It Fosters Brand Loyalty
Building loyalty among your customer base is essential to the success of your brand. Promotional tactics that focus on your brand may help you make a few sales, but they won't create lasting relationships or loyalty.
Digital storytelling can help you nurture those connections by making your audience feel supported and empowered.
It Forms a Community
Digital storytelling can help create a sense of community and connection among your customers by aligning your brand with important values to your audience.
Digital Stories Are Highly Shareable Content
If you aim to create content that will be shared by many, digital stories are a great option. They can be shared across different platforms, engage people on a deeper level, and can go viral.
In addition, digital stories offer value to your audience. By sharing the benefits of your services or products in a way that will resonate with your consumers, they can be used to entice people to buy from you. You can also use digital stories to empower, inform, and inspire your audience.
One of the Best SEO Boosters
Having a well-optimized website is crucial for boosting your SEO. This is especially important for content producers who want to stand out from the competition. Digital storytelling is the perfect platform for showcasing SEO best practices.
Tips in Building an Effective Digital Storytelling Strategy
Building a great digital storytelling strategy starts with great ideas, but that's the beginning. You must also ensure your stories resonate with your audience and help propel your brand.
Here are some tips for ensuring your stories are impactful and help your brand achieve its goals.
Support Your Story with Data
Data should be your leading guide when creating a digital storytelling strategy. As in any other marketing campaign, your digital story should be based on data that you already have about your audience.
Yes, you have a lot of creative freedom when it comes to digital stories, but don't forget the most important facts about your audience.
These are the questions you should ask to obtain your data:
Who is your target customer?
What language, tone, and communication style have been most effective with them in the past?
What are their interests, aspirations, pain points, and values?
Constantly tailor your stories to your chosen audience. They're much more likely to resonate with your audience if you do.
Be Authentic
Use your digital storytelling campaign to show your company's unique perspective and get ahead in today's digital marketing landscape. Your narratives should be authentic and from the heart to add depth and emotional nuance to your brand messages. You can be humorous or serious. Just make sure it's also authentic.
Be Practical and Realistic
It's important to be ambitious in your goals for your brand. But it's just as important to be realistic. Make sure your stories are achievable within the time and budget you have.
A shorter, more straightforward story that's well done will be more effective than a longer, more complicated story that feels rushed or unfinished.
Optimize for Multiple Devices
Remember the basics of what makes content successful in today's digital environment. Even though many people still access content via desktop computers or laptops, mobile devices are becoming the preferred choice for many demographics.
Make sure your digital stories can be easily viewed and interacted with on multiple devices, including smartphones and tablets.
If a person can't view your content properly on their device, it could create a negative perception of your brand.
Keep Track of Your Progress
Every good marketing campaign should have a clear goal. Think about what you hope to achieve with your digital storytelling strategy. What metrics will be your basis to determine its success?
Try testing your story ideas using different versions of the same ones. Use various platforms, tools, and approaches. Then compare your results, and let them show you what to do for future projects.
Conclusion
Exceptional brands are built on the foundation of great stories. If you want to succeed in digital marketing, you need to be able to tell incredible stories that capture people's attention and imagination.
Even if you're still working on perfecting your marketing strategy, you'll be ahead of the game once you can master the art of storytelling.
Are you searching for the best digital marketing agency in Buffalo, NY, to help your business stand out from the competition? Stand Out Marketing premier services to help you succeed in your business goals like website design, SEO, social media marketing, and more! Contact us today.